Toyota is a world renowned auto figure; the company has taken cutting-edge futuristic technology to a whole new level with the launch of Prius and Camry hybrids. The chairman of Toyota has now called for more hybrids, Takeshi Uchiyamada said,'' auto builders should work out effective strategies to increase sale outputs of hybrid cars.'' He has also stressed on the phrase 'long bridge' to step into a whole new kingdom of inventive hybrid technology.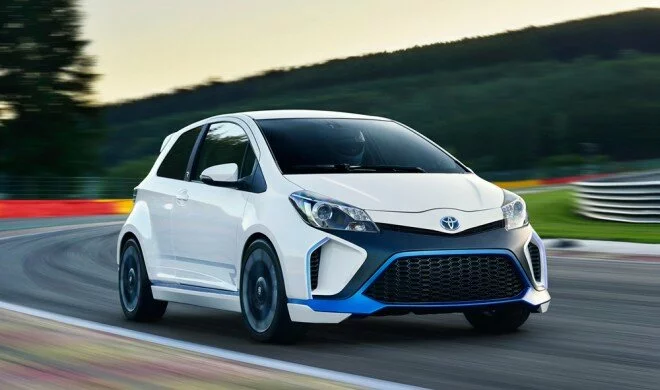 The chairman also went on to say, ''I request industries to roll out 5 million hybrid vehicles in United States by 2016. Takeshi Uchiyamada is the main brainwave behind the Prius. This statement was made before the reputed 'Economic Club of Washington DC'.
Uchiyamada also said, greater emphasize should be give to hybrid cars, this technology should be dealt with, in a broader view and perspective, particularly in automotive propulsion system segment. We have to penetrate greater depths and understand the nuances of this technology and its beneficial role in daily lives. The importance give should be on par with Prius. Our team should dig into breakthroughs and achieve something innovative and useful.
Uchiyamada is the brain child of the team of brilliant engineers that built Prius, this is the first ever mass produced hybrid car fuelled on gasoline electric technology. The car startled the public with its debut stunning appearance in the year 1997. Uchiyamada took over the Chairman position during the June period following Fujio Cho.
Uchiyamada is of the view that, ''most people consider Prius to be a starting point to a new technology era, but the company feels this is a long and powerful bridge. '' He also said, we can dig into more technologically advanced theories and achieve marvelous fortunes with the car.
Among the interesting projects in hybrid car segment that could yield breakthrough outcomes is the hydrogen fuel cell vehicle with zero emissions. This advanced research does not stop here; this technology could solve other critical issues to the benefit of mankind that can reduce charge period and distance covered.
Uvhiyamada also stressed on mileage, and said the company has to emerge with a hybrid model that yields mind blowing mileage figures according to the ambitious figures announced under Barack Obama's rule.
The March period has noted incredible sales of 5 million hybrids on a global scale, the Prius is in this list. The car has generated outstanding profits for the June period with 3 million sale outputs.
The company has a robust production base in its North American markets with healthy 70% market share. Toyota aims for miraculous fortunes with its hybrid cars, and expects to drive past the 2.2 million mark this year, against 2.1 million products last year and 1.6 in the year 2011. These statistics are provided by the Executive Vice President of its American division, Bob Carter.
Toyota is planning to immerse into this novel and unique hybrid technology. Hybrid cars are the latest hot research topics to solve critical issues caused by movement of technology and business solutions. This has increased traffic flow and pollution to significant levels. If this technology is pushed, there are lesser occurrences of lung and respiratory disorders. It would be interesting to observe the extent of progression of this technology in the near future.
Tagged: Toyota