Toyota Motor, the world's auto leader is the pioneer of green cars and has earned huge acclamations by manufacturing the world's first ever mass produced hybrid car, Prius. Ever since launch, the Prius has come a long way becoming much more powerful and affordable over its 3 generation models. The outstanding success and popularity of the Prius encouraged other car makers walk the same green path.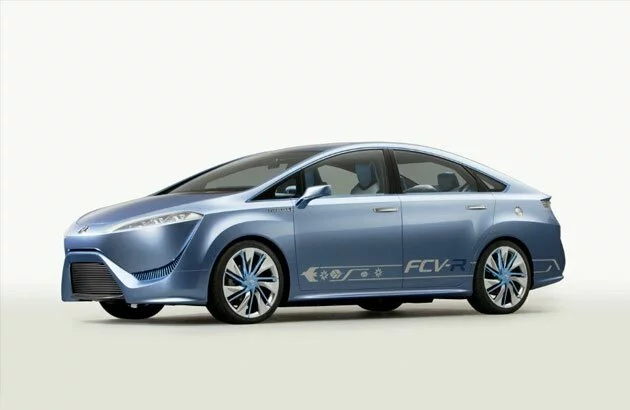 Today, though there are several rival hybrid cars and total 24 hybrid models from Toyota itself, Prius remains the most favored of all. However, the auto industry is a very tough competitive ground, and constant innovation is the only success mantra. Many car majors are achieving breakthrough success in new green technology and Toyota being the leader in this field does not want to give way. Thus, the Japanese car giant is all set to unveil its ultimate green contender at the 2013 Tokyo Motor Show in the form of its 'FCV' concept.
As per reports, Toyota is ready to unveil a number of innovative and future ready car concepts at the upcoming auto show, among which there will be remarkable hybrid models.
The Japanese car major has already created a huge wave of interest with its much speculated FCV sedan concept and this new car is expected to start a new chapter in the history of green cars. The FCV or the Fuel Cell Vehicle is supposed to the most efficient green car of the future and Toyota is extremely confident about it. Unlike the hybrid cars which depend on gasoline engines and electric motors powered by bulky batteries, the FCV is fully powered by compressed hydrogen gas and have two hydrogen tanks hidden in its body. Thus, the FCV will be completely emission free and expected to be lighter and more powerful as well.
Apart from the Toyota Prius, the Tesla S is a very popular hybrid model that is highly preferred by the consumers. However, Toyota claims that its upcoming FCV sedan will be more powerful than the Tesla S. The Toyota FCV sedan is powered by two high pressure hydrogen cylinders, each of which can deliver a power output of 100kW along with the power density of about 3kW/L. Toyota claims that this new hydrogen powered sedan takes just about 3 minutes to get its hydrogen tanks totally re-fuelled and has the capacity to run for about 500 Km on full tank.
The upcoming Toyota Fuel Cell sedan is expected to commence production sometime towards the beginning of 2015 as it is supposed to be launched by the end of 2015. As Toyota has already resolved its first hindrance of expensive production cost, the more affordable fully green FCV is expected to outshine the success of both Tesla S and Prius in terms of sales.
Thus, the Fuel Cell vehicle being more efficient and potential than the hybrids is expected to start a new era of green vehicles, retaining Toyota as the pioneer.
Tagged: Toyota Cars India, Toyota FCV-R Car Concept, Toyota India