Toyota Land Cruiser Prado is a dream car for many; anyone would want to grab the car by just looking at its appearance. The car appears rugged and muscular perfect for a life remembering harsh terrain ride. A group of car enthusiasts have driven the car amidst nature's fairy tale wonders, in snow covered mountains, during the peak of winter.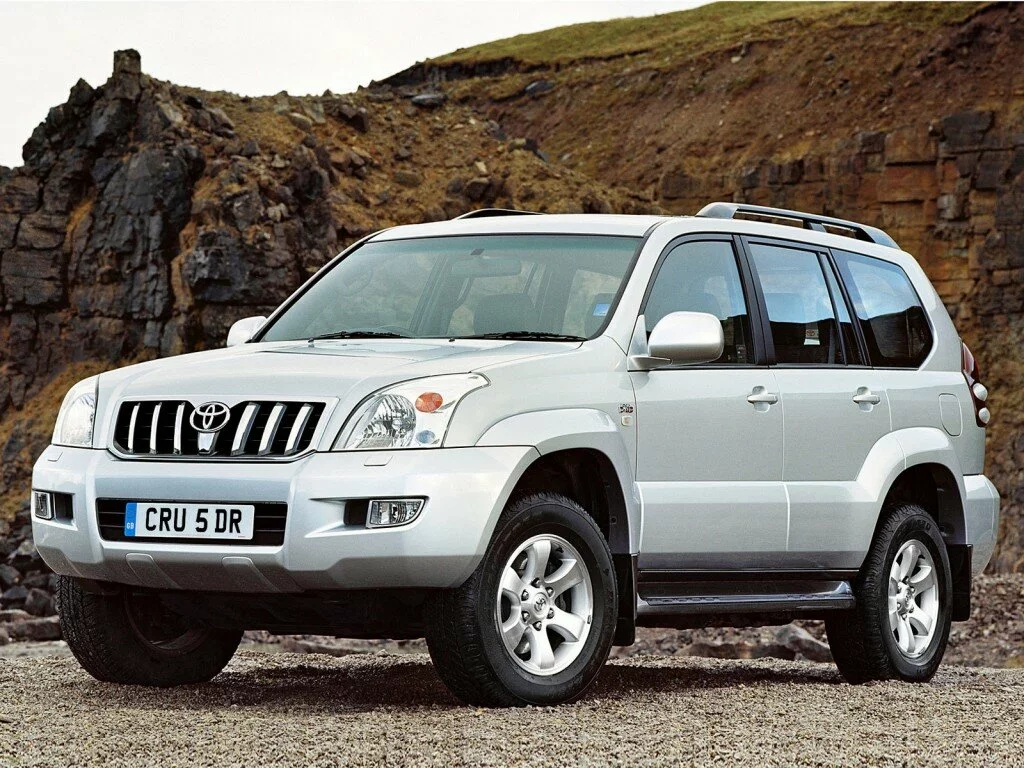 The thought of a mountain cruise on a winter day is a combination of excitement and annoyance, but for the Land Cruiser Prado, it is just another day. The car is built for tough road conditions, and hence it does not surprise many that it can cross the toughest of tough barriers with ease.
It takes loads of thinking and skill to manufacture a car like Prado, there is a saying; there is history behind every new discovery. The tale behind the Prado is interesting, an eminent engineer, Sir Leslie Thiess way back in 1950's imported these cars to develop hydro –electric schemes. Weather plays a crucial role in car engineering; Land Cruiser is engineered to take on Extreme weathers. On peak rainy days, roads become slippery, and during winters there is snow everywhere. The Land Cruiser Prado is perfect for any weather, and is an attractive medium to throw away gloom and bring in sunshine.
The car was driven in Australia, known for its extreme weathers, the summers are incredibly hot and winters exceptionally cold. A highly acclaimed engineer from Australia said, if the car can pass stringent terrain exams on Australian soil, it can do so all over the globe. The newest version of Land Cruiser sold in the country is offered in eleven variants. The entry level GX is priced at $ 55,990.
The comfort levels that go with Land Cruiser Prado is pretty impressive, 5 adults can fit a neat sport in 1st and 2nd compartment, and kids can have a time of their life in the 3rd segment. A multi compartment car is a lot of fun, but the main problem here is getting in and out, but with the latest Land Cruiser Prado, such a scenario might not exist. The seats can be folded into greater twists and turns, the folding angel is increased to around 46 degrees from 33.
Driving the Land Cruiser Prado can be the best moment of your life, just get on the steering, and the fresh tachometer and speedometer on GLX and GX sports a sparkling appeal with shiny blue light nestled on edges. To add to the excitement, there is a LCD type multi information display.
Coming back to the weather aspects, the Prado is manufactured with an advanced safety attribute that enables the car to cruise past sharp steering, uneven roads and crosswinds. The best part is you won't even feel the para gliding effect. The Kakadu and VX variants are equipped with the world class Kinetic Dynamic Suspension system, which enables the car to maneuver on sand and rocky conditions with ease.
The interiors are filled with world class music system with Bluetooth connectivity, air con, back view camera and cruise control. For adventure buffs who want to go extreme, the Land Cruiser Prado is the best bet and experiences a spectacular ride through unexplored wonders of nature.
Tagged: Toyota Cars India, Toyota India, Toyota Land Cruiser Prado