Toyota since inception way back in 1930's has managed to produce glossy and stylish cars. The company has explored all auto segments from hatchbacks to powerful Sport Utility Vehicles. The phrase Toyota is commonly associated with posh sedans like Corolla, Etios, and Camry etc. Toyota has made headlines with its Fortuner SUV branding it with the 'king of road image'.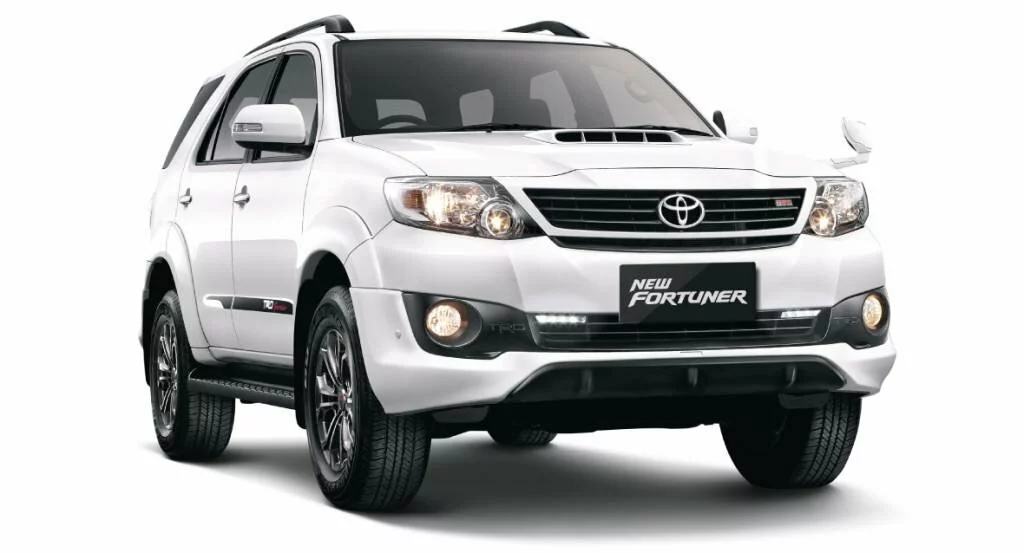 Toyota Fortuner is popular all over the world, and the car was first introduced in South Africa in the year 2006. The car since then has been on top of sale charts and sports a professional design which looks elegant and sporty. Sitting in a posh SUV like Fortuner is the best feeling ever, and the car is not just an ordinary spacious SUV but is abundantly spacious, reliable and competent.
Toyota Fortuner is a common sight on Indian roads and the properties of the car extends beyond basic passenger comforts. The car is commonly used to transport army personnel's and such Fortuners are draped with bullet proof material. Fortuner is appreciated for its powerful engine efficiency and is used for long distance travel from one city to another that are miles apart.
The car has been a huge success all over the globe and the car has gone through generations. Toyota has recently launched the 2014 Fortuner for Indonesian markets. The earlier car was introduced with Sportivo TRD kit and the new model will arrive with slight facelift modifications. The 2014 Fortuner will sport an impressive jazzy image and the front bumper will have strings of powerful (LED) light emitting diode daytime running lights. The 2014 Fortuner will have new insertions in TRD equipment where the grille is painted with refined black shade and splashed with glossy chrome. There are sporty elements bumpers to make the car look incredibly macho and the alloy wheel design will be more varied than its predecessor.
As exotic as the exterior is the insides, music buffs can listen to amazing tunes with high tech music system which is DVD enabled. The cabin design is similar to the earlier model. The new Fortuner will run on a powerful diesel 2.5 liter and petrol 2.7 liter engine adopted from Innova. The engines are attacked to four speed automatic and five speed automatic and manual transmission gearboxes. For Indian markets the Fortuner will move on an efficient diesel 3 liter engine attached to automatic and five speed manual gearbox.
SUV's are known to be tailored with powerful engineering technologies and is mostly built for those who are into extreme adventures. The engine and safety features are so powerful that occupants can feel safe on rough bumpy roads. Fortuner is the ruler of the road, because it is not just a common SUV, but a reliable model that transports army personnel's. The car can cover kilometers with ease; the secret behind this is the ground breaking turbo charged engine which has amazing cooling properties.
It is hard to beat the power output and engine efficiency of Fortuner, but the competition is still cut-throat and its arch rivals are Chevrolet Captiva, Ford Endeavour and Ssangyong Rexton.
Tagged: Toyota Fortuner