The Toyota Prius has proven that it can become more than just a conveyance for its owners, proving the Japanese car maker's dream for the modern man's all friendly cars to be true. The retired engineer Bob Osemlak, who is a resident of Thornhill has used his Toyota Prius to its fullest potential much as the car maker wants all its battery powered cars to work like, that is like a home UPS. During an ice storm, which made Osemlak go without power for about a full day on 21st December, 2013, he powered most of his home appliances including his electric furnace by using the power from his Toyota Prius.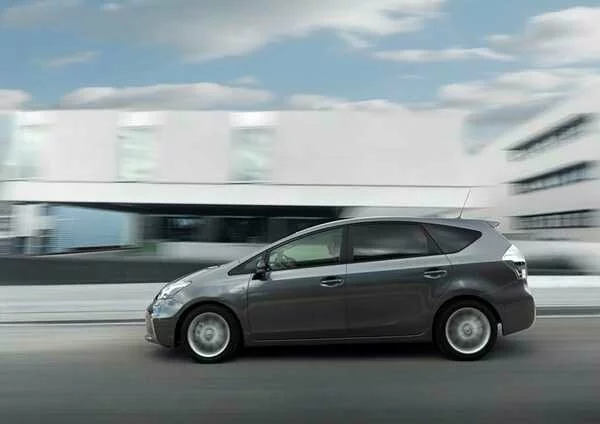 While a lot of others in the area were affected by a massive power-cut owning to the ice storm for much longer as compared to Bob Osemlak, he was well prepared to handle the situation better than the others and could go for a longer time using his Prius' battery for required power.
Osemlak, who was in the Air Force for over 30 years, said that he had been an aircraft technician for more than 50 years, and he has also worked on vehicles. Thus, he could utilize his Prius Electric Hybrid car in such a way but he does not recommend anyone else to try the same technique to power their houses using their electric cars, as the smallest technical error could be really dangerous.
Osemlak had planned to brace himself with a backup plan, as he was expecting a potential power cut, and thus he installed an outlet on his furnace and connected the cord with to his Toyota Prius hybrid.
He said that when the furnace was run by the Prius' battery, he did not use any other appliances, but once the house became warm enough, he turned it off and used the generated power by his Prius to use the lights, TV and the refrigerator.
Osemlak's daughter Robyn did not have the slightest idea that her father was so well prepared for the power shortage. She said that Prius supplied them with enough warmth, fresh food and even entertainment, while the others were completely bereft of electricity because of the massive ice storm. She also said that her father has always been a do-it-yourself kind of person.
Osemlak owned a Volkswagen diesel car model for more than 10 years. He decided to switch over to a new Toyota Prius hybrid electric vehicle just a few years back, as he was expecting better convenience and fuel efficiency.
The Toyota Prius seems to really have lived up to Osemlak's expectations and is proving its money's worth in more than one way.
Toyota is working on a similar project of using its electric cars' batteries to provide power to the car owner's house on the event of a power cut. Toyota is using its battery powered cars to work as home USPs in Toyota Town in Japan.
Tagged: 2015 Toyota Prius