Safety is a concern in today's world filled with political instability and alarming increase in criminal activity. Toyota has taken advanced technologies by storm with the invention of hybrid and bullet proof models. The bullet proof Sportivo TRD Fortuner is sold for Rs 45 lakhs.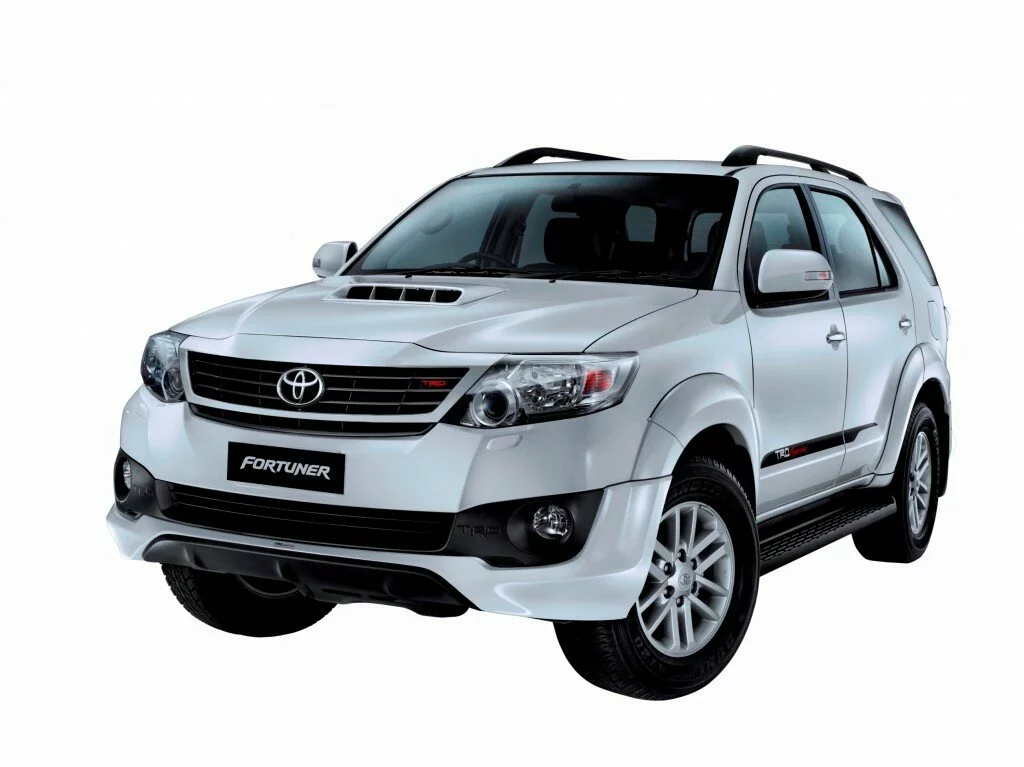 Sportivo TRD Fortuner is draped with bullet proof material and useful in security aided areas of private businesses, law enforcement, military agencies and government officials. Bullet proof cars are not just products of bullet proof fabric; these cars need to move at swift speeds to escape grave dangers. Fortuner TRD Sportivo is fitted with a potent diesel 4 cylinder 3 liter engine that pumps out 343Nm and 177bhp.
The bullet proof car industry in India is huge, and bullet proof related products are manufactured by Jammu and Kashmir State Polica, BSF Headquarters in Jammu range, Punjab State Police, Ordinance Factory in Medak Andhra Pradesh, Terminal Ballistic Research Laboratory, and Defense Research Laboratory. Bullet proof shields are also used in SUV vehicles that transport Indian army personals and the vehicles used are Mitsubishi Montero, Ford Endeavour, Nissan SUV, Tashak, Pajero, Toyota Camry, Toyota Land Cruiser, Cash Van, Toyota Hilux Tractor, Toyota Fortuner, Mahindra Bolero, Tata 407, Tata 713, Ford Ikon, Mitsubishi Lancer, Maruti Suzuki Gypsy, Tata Sumo, Tata Safari and Chief Minister's vehicle, Ambassador.
A bullet proof vehicle is also referred to as armored models, and the end product is called security vehicle. A car is transformed into a bullet proof model when a normal glass is replaced with bullet proof make, and layers of armor material are used to design the glass. An armored vehicle looks identical to normal vehicles.
Toyota is might model in SUV segment packed with super powerful engine that can transport military officials for kilometers. The bullet proof jacket for the car is manufactured by the established Indian Armor firm an ISO 9001:2008 certified firm. The company manufactures composite armor panels, bullet resistant jackets, bomb suspension blanket, bomb disposal suits, combat boots, tactical kit bags, and armored cars.
Fortuner is inserted with super potent intercooler that enables constant cooling when the engine becomes red hot.
Political tensions were at its peak during ancient history and World War periods, and are a common factor even today in a much reduced fashion. The parliament house in every nation is packed with bullet proof cars, even when the world has become a more peaceful place to live in.
Toyota has given a sense of security and satisfaction to political and military personals with its bullet proof makes for Fortuner, Land Cruiser, Hilux and Camry models. Potential dangers can arrive from anywhere, and the papers are filled with unrest and refugee stories.
Fortuner is a super huge piece sufficient to tuck in many occupants and it has created bulk comfort and wealth where officers can preserve chunks of revenues on fuel. The political scene in India is chaotic with protests and each party fighting for its own worth than the nation on the whole.
A bullet proof Toyota Fortuner Sportivo TRD will not only safeguard politicians during event of adverse dangers, but is a source of pride to the country in terms of advanced technology.
Tagged: Toyota Fortuner TRD Sportivo